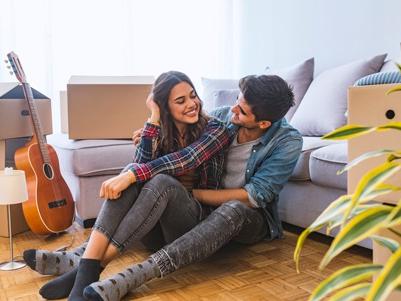 Royal LePage Survey: Nearly half of Canadians aged 25 to 35 own their home; one quarter of these homeowners have purchased a property since the onset of the COVID-19 pandemic
52% say remote work has increased likelihood of moving further from employer 
Highlights:
68% of non-homeowners aged 25 to 35 intend to purchase a home within five years
72% of cohort feels confident in their short-term financial outlook
40% of cohort saw their savings grow since mid-March
Royal LePage survey includes national, regional and city-level insights


TORONTO, February 25, 2021 –According to a recent Royal LePage demographic survey[1], nearly half (48%) of Canadians aged 25 to 35 currently own their home, and 25 per cent of these homeowners purchased a property during the pandemic. Among non-homeowners, there is a strong intention to purchase in the future (84%), with 68 per cent planning to make the move in the next five years. Sixteen per cent say they plan to purchase a property within the year, while 14 per cent say they will buy within one to two years, and 39 per cent are looking to purchase in two to five years.
"The pandemic provided an unexpected prize for young Canadians — a path to home ownership," said Phil Soper, president and CEO, Royal LePage. "Mortgage rates fell to historically low levels and the competition for entry-level housing lessened. Many investors sought to divest of property as traditional renter groups such as foreign students, new immigrants and short-term renters disappeared behind closed borders."